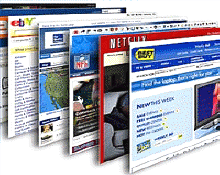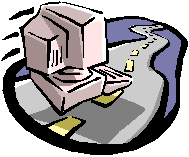 So, You're on the web now...
So why aren't customers
finding your web site?
There is a lot of competition!
You need a proven plan to get your
site listed highly in the Search Engines
You need to Increase Web Traffic...
with Search Engine Optimization ( SEO )
It's no secret that top rankings in the search engine results are the best way to receive highly targeted customers. In fact, web traffic studies show that people reaching your site from the natural search engine results have an increased tendency to buy compared to attracting them by other means such as banners, email, or other web site promotion methods including pay-per-click.
These days, effective search engine promotion and web marketing require very technical knowledge, time consuming research, web page optimization, and building outside links pointing to your site.
That is where we come in. As a web site promotion company, we provide the following step-by-step web marketing services to help you with your web site success:

Web traffic analysis involves looking at where your current web traffic is coming from. This is important from the outset, as you need some idea of what is currently working and what needs improvement. You need answers to questions such as:
• Which search engines are your current visitors are coming from?
• What search phrases are they using?
• What other web sites (besides the search engines) are sending you traffic ?
• Which pages are your visitors navigating to?
• What is your real conversion rate?

Keyword analysis: We look for the search terms that you should be using based on current trends in web traffic and competition.
• Which search phrases are people REALLY using out on the web?
• How many times per month are these keywords actually being searched?
• How much competition is there for certain search phrases, and what will it take to beat your competition?
If the wrong keywords are targeted, your intended web traffic efforts may not result in any visitors.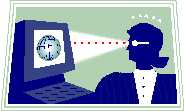 Web Site Optimization: Once your search terms have been evaluated, it is time for your web site optimization. This step is often times called Search Engine Optimization or SEO in the industry. You want the search engines to recognize you as being one of the most relevant sites for those terms. It is a time-consuming process of carefully adding your targeted keywords throughout your site. As a search engine optimizer, we carefully help you create content that your customers, and the search engines, will love...

Search Engine Submission: After your site is optimized, it's time for your web site to be recognized by the engines. Web site submission in the traditional sense doesn't really work and isn't necessary. The best way for the BIG search engines to index your site is through links from other higher ranking sites. There are, however, many smaller search engines that can give some web traffic via their submissions, and web directory submission provides both direct web traffic and link popularity for your link building strategies (see below).

Link Building Strategies: Link Popularity is a crucial element in today's search engine algorithms. Both internal and external links can greatly affect your search engine rankings.

• Which sites are linking to you?
• Which sites are linking to your competitors?
• What link text is being used?
The difference between being ranked #1 (with lots of web traffic) and #950 (with no traffic) on a key phrase is partially related to how many links you have from other web sites. WE will BUILD those links!...

Web site Design & Redesign; Web Site development and design are also our specialties. Are you converting as many of your visitors into customers as you should be? Maybe your web site is a little dated and needs a face-lift? Or maybe you don't yet have a site, and would like it done correctly from the start? Our professional web design company can help you get your project started right...with web site traffic building steps built in from the outset.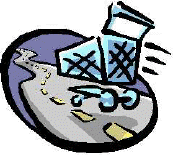 We can help with all of these needs.
Give us a call, We will set up a quick meeting to discuss the possibilities. We can find a solution for ANY web marketing budget!
YOU CAN INCREASE YOUR WEB BUSINESS,
WE can get it done for you!!
We specialize in web site traffic, web marketing,
search engine optimization SEO, link building strategies, and search engine submissions